| | | |
| --- | --- | --- |
| Welcome | | You are not currently logged in. |
| | | |
| --- | --- | --- |
| | | |
| | | |
| | | |
At our union meeting in April, we welcomed another honorary member, Brian Southworth. Mr. Southworth is a long time, staunch supporter of Local 892 and it's Fallen Firefighter Fund. He is also the proud father of one of our members. Congratulations, Brian!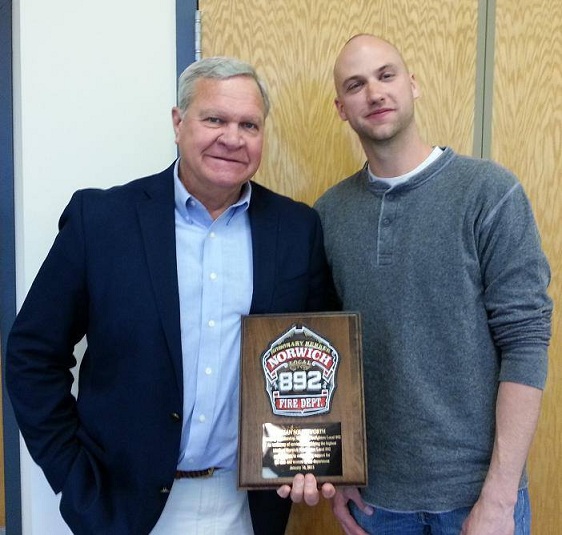 On April 19th, twelve members of local 892 were honored for their bravery and life-saving efforts. Lt. Fitch, FF Sicuso and Wetherell saved a woman who lost her legs in a car accident. FF Reissner and Christoff revived a woman with CPR. Lt. Kannas, FF Donahoe and Blanchard pulled a man from the second floor of a fire, while FF Belleville and Thomasson helped to revive him. The entire fire marshals office received recogition for obtaining a total of 23 arson convictions. We are very proud of our brothers.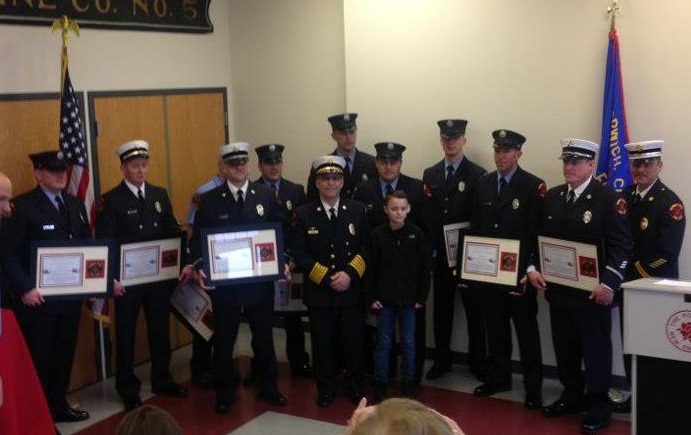 On March 30th at Dodd Stadium, the Norwich community participated in a day of fun, music and softball to raise funds for Norwich Police Officer Ley. Officer Ley is recovering from multiple gunshot wounds and we can't wait for him to return to duty. The NPD versus the NFD softball tournament ended in an 8-4 victory for the firefighters. Click on Office Ley to donate.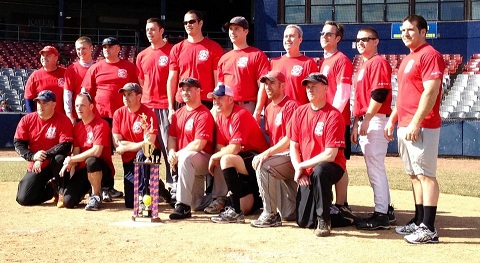 Not since the 1980s has local 892 had any honorary members and now we have added three of them. The first of which was welcomed at the last union meeting. Ben Lathrop is a former mayor and lifelong resident of Norwich. He is currently the president and executive director of the Greater Norwich Chamber of Commerce. Congratulations, Ben!
At 5:30am March 15, all units from the City were dispatched to 99 Cedar St. for a possible structure fire. The fire had self-vented upon arrival. Truck 1 vented the remaining windows while Squad A stretched the alley line to the third floor. Additional companies assisted in advancing the line and quickly knocked down the fire. Multiple holes in the apartment floor created a very dangerous situation. Fortunately, no one was at home at the time of the fire.