| | | |
| --- | --- | --- |
| Welcome | | You are not currently logged in. |
| | | |
| --- | --- | --- |
| | | |
| | | |
| | | |
Friday November 13th at about 2:30am saw a full response to 146 Cliff Street for a reported second floor fire. Heavy smoke upon arrival made the fire difficult to locate. A single line was used to control the room and contents fire. A backup line was stretched, along with horizontal ventilation. Primary search was negative, all residents had evacuated.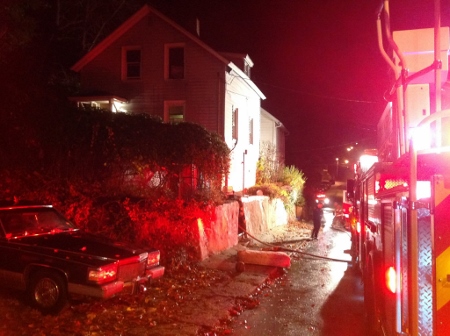 Brother Edward Kelly from Boston Fire Dept. is running for IAFF General Secretary-Treasure. Norwich Local 892 strongly supports Ed Kelly. He is a longtime friend of firefighters and the public that they serve. Please take a look at his video and website.
Members of Platoon 3 responded to 63 Washington St. around 1430 on August 13 for a report of a structure fire. Battalion 1 arrived, and Battalion Chief Despathy confirmed a working fire on the 1st floor of a 3 story ordinary construction apartment building. Squad A was first due as Engine 3 was out of quarters at the time of call. Read More...
Platoon 4 responded to a second floor fire in a 2 1/2 story wood frame multi-family at 56 Oak Street on Wednesday.  Fire was visible from the D side window.  Mohegan Tribal responded as a FAST and a 2nd alarm was struck for additional manpower. Read More...
Two new firefighters have joined the ranks of the Norwich Fire Department. James Eric Justice and Alex John have completed 15 weeks of training at the Connecticut Fire Academy. They were officially sworn in as members of the department yesterday in a ceremony held at Fire Headquarters. Read More...