| | | |
| --- | --- | --- |
| Welcome | | You are not currently logged in. |
| | | |
| --- | --- | --- |
| | | |
| | | |
| | | |
At 1358 hours Norwich Emergency Dispatch received calls for smoke coming from the rear of 132 Franklin Street. This address is a old mill complex located within the heart of downtown. Norwich Fire Department Battalion Chief Merchant arrived at 1402 and transmitted a working fire as white smoke was spotted coming from the second floor windows. As companies searched to find the seat of the fire our Franklin Street Mill pre-incident mutual aid plan was utilized.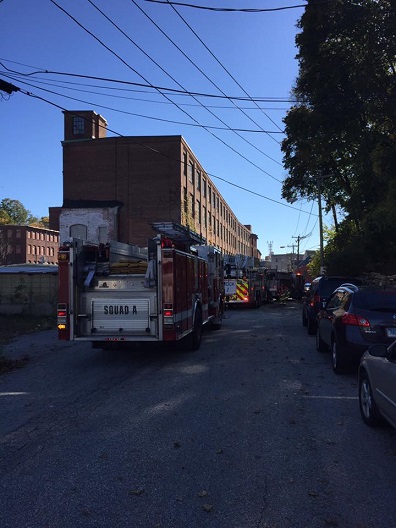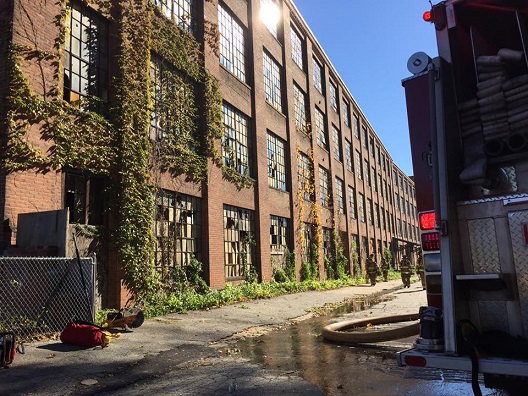 While operating at a stove fire at Summitwoods dr., Norwich dispatch reported to Battalion 1 that they had a fire alarm activation at 66 Franklin Street. Engine 2 and East Great Plains FD were assigned to the fire alarm while companies began to clear the stove fire.
While en route, dispatch advised Engine 2 that they were taking calls for smoke from the second floor. Engine 2 arrived on scene and declared a working fire, reporting smoke on the second floor and a fire in the attic area.
Two hand lines operated in the building, while firefighters on the roof cut vent holes above the fire.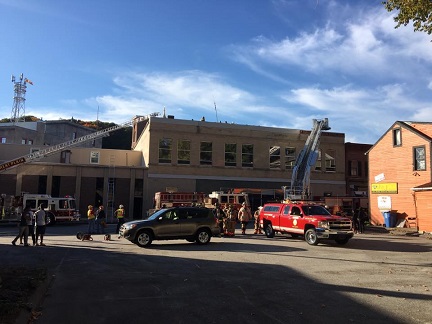 This afternoon, headquarters units and Engine 2 were dispatched to 321 Main St., the Alice building, for a reported structure fire. Battalion 1 arrived on scene and confirmed a working fire, with smoke coming from the second floor rear of the building.
After forcing entry to the fire apartment, firefighters had zero visibility. After a brief search, Squad A found that the fire was contained to the kitchen area.
Firefighters cleared the second and third floors of occupants, and cleared the building of smoke.
Norwich FMO and PD are investigating.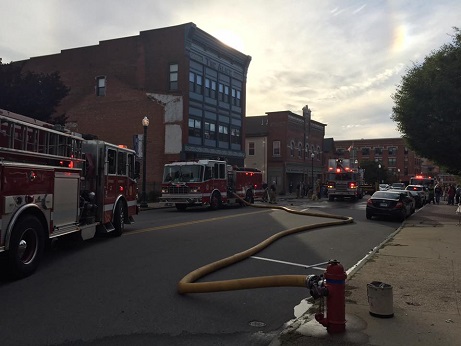 Dear supporters, Today, September 5, 2016, Norwich Firefighters Local 892 has begun its annual fundraiser campaign. As in previous years, we are reaching out to the community as a whole, by phone, asking for support. Read More...
Engine 3 is a 2013 Ferrara that carries 500 gallons of water and is staffed with 2 firefighters and a Lieutenant. It runs out of Headquarters. At a fire, the crew is responsible for stretching hoses to the seat of the fire and establishing a water supply. Its medical response and first due district is the West Side. The crew of Engine 3 also staffs the Fire/Rescue Boats Marine 1 (26' Boston Whaler) and Marine 2 (13' Boston Whaler) and any other water emergencies in the Thames River. Additionally, Engine 3 is designated as a mutual aid engine and will respond to assist neighboring communities whenever requested.