| | | |
| --- | --- | --- |
| Welcome | | You are not currently logged in. |
| | | |
| --- | --- | --- |
| | | |
| | | |
| | | |
Around 11:35 January 21st, Truck 1 and Battalion 1 were requested as FAST to the Town of Montville, for a structure fire. When operating as a FAST (Firefighter Assistance and Search Team), our primary objective is to assist in locating and extricating any firefighters that may become lost, trapped or injured while fighting a fire.
Once on scene, Norwich firefighters
forced all remaining exterior doors, as well as raising ladders to the upper floor as a means of secondary egress for interior crews.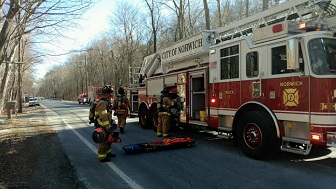 The City of Norwich supports Dorian in his fight and helps add to his fame. Stay strong.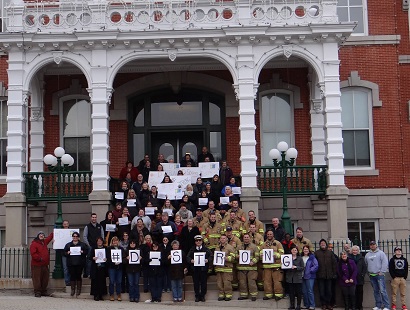 This morning at 1:58am, Yantic Volunteer Fire Department was dispatched to 222 Otrobando Ave (US Foods) for a fire alarm activation with reports of an ammonia leak. Read More...
Members of Local 892 participated in the Annual Winterfest Parade this past Saturday. Despite the rainy weather, the Local had a large turnout and joined many other organizations to march through downtown. On Friday night, members of Platoon 1 assisted Santa in lighting the Christmas Tree in front of City Hall. Read More...
Friday November 13th at about 2:30am saw a full response to 146 Cliff Street for a reported second floor fire. Heavy smoke upon arrival made the fire difficult to locate. A single line was used to control the room and contents fire. A backup line was stretched, along with horizontal ventilation. Primary search was negative, all residents had evacuated.